Olivia and Grant's Intimate Gig Harbor Wedding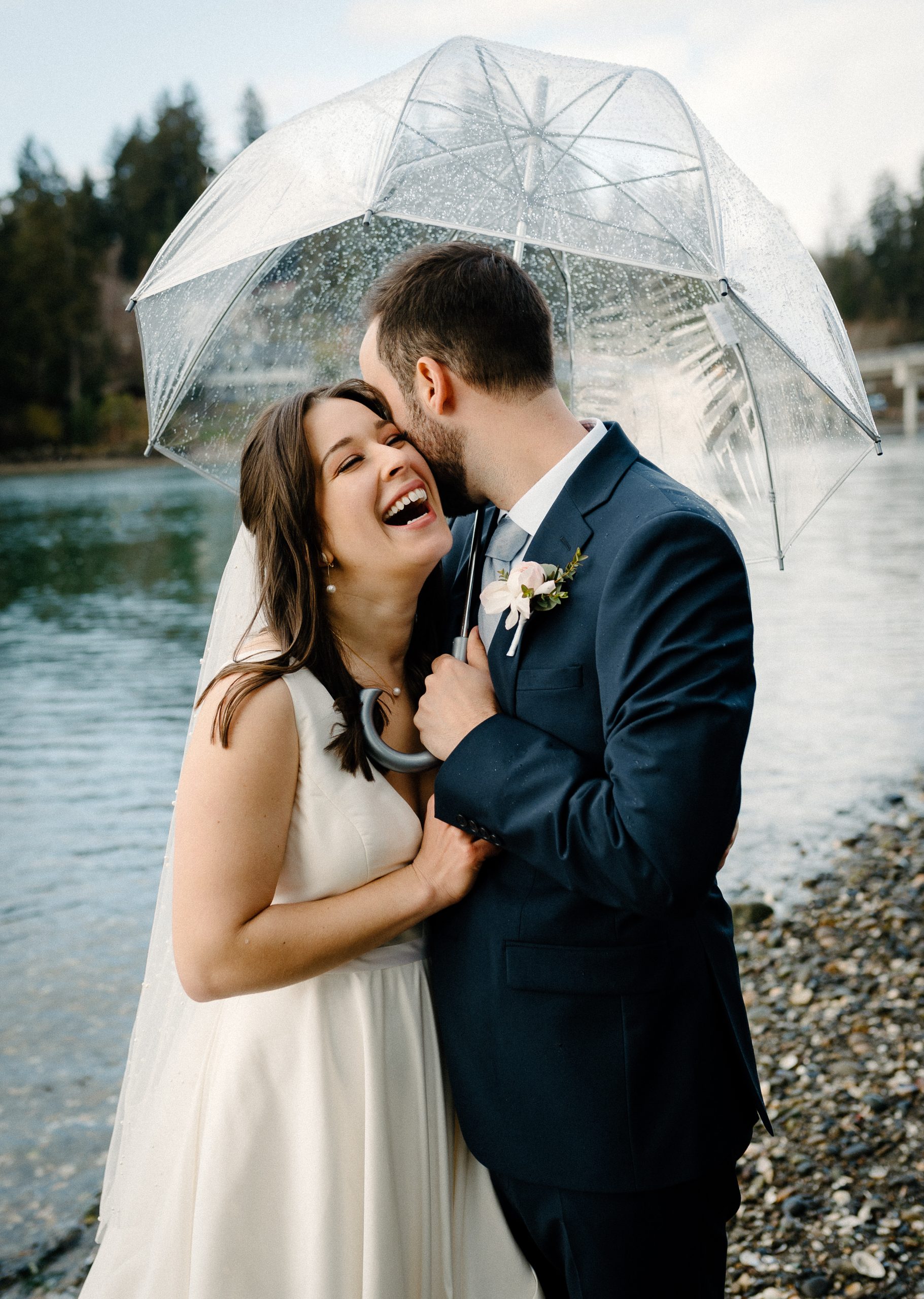 Gig Harbor, Washington. It's quaint. It's forested. It is nestled near a harbor. It is romantic, a small city, and adventurous all wrapped into one beautiful PNW dream.
Olivia and Grant's intimate wedding took place with their immediate families and closest friends at a house overlooking the Puget Sound. It was a colorful April day with a perfect sprinkling of rain here and there. Their ceremony was officiated by Grant's sister, and I think we all cried as they read their vows to one another. Their quirky pooch, Poppy, stole the show (second to O+G) as she helped walk Olivia down the aisle, unprompted. You have to check out that sweet moment below!
Their extended family and friends joined virtually, which honestly I am finding to be a pretty sweet option for weddings. The whole day feels easy, breezy, allowing the couple to focus on their love and sharing moments with zero rush.
So settle in and enjoy their intimate PNW wedding on the shores of Puget Sound. You're in for champagne, dogs, a juke box, umbrellas, and so many sweet tears.