Melanie and Jared's Sunrise Adventure Engagement Session at Mt. Rainier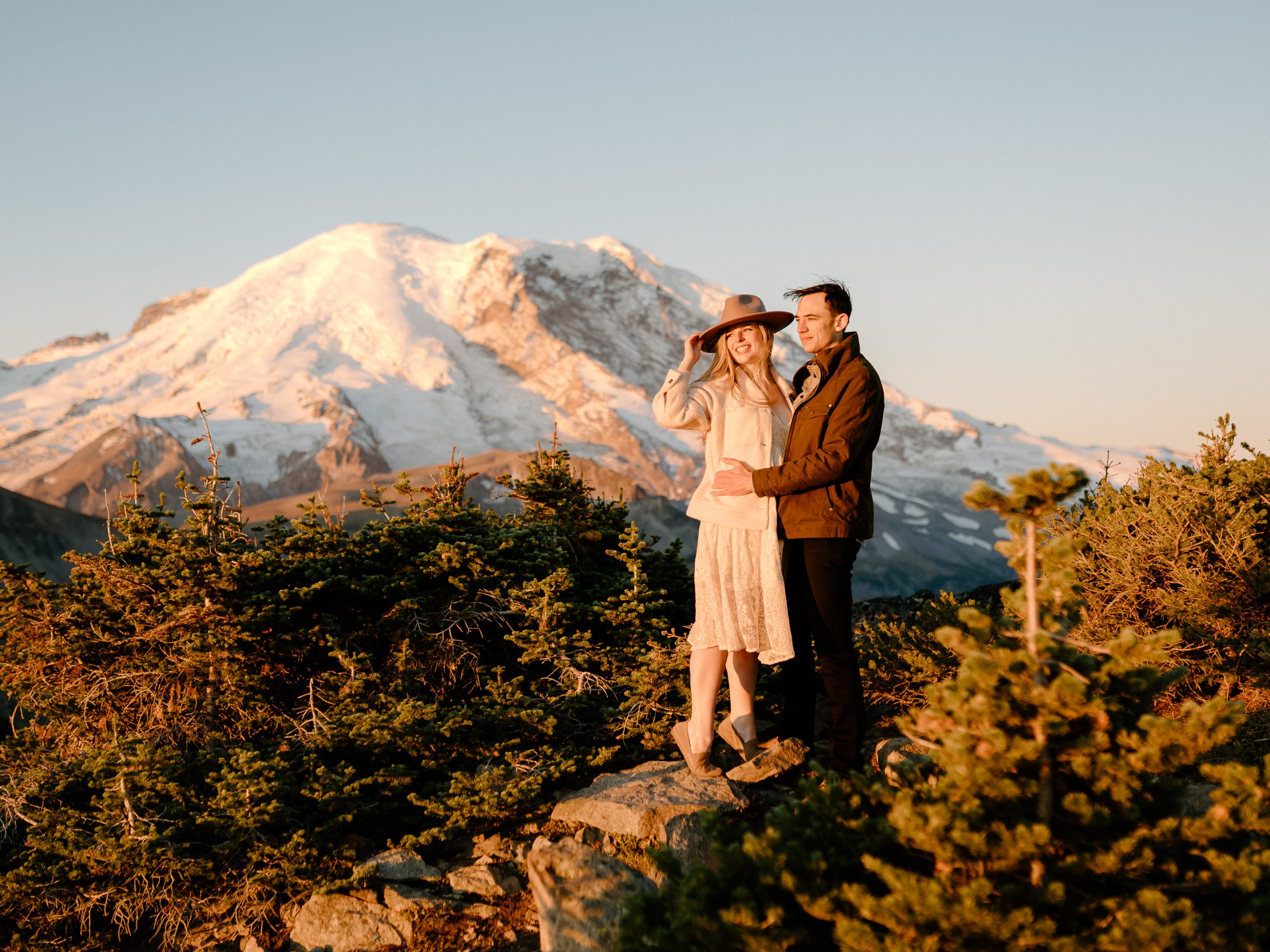 The 1:30 AM wake up call was SO worth it for this adventure. Something about the quiet anticipation of a sunrise hike that feels sacred. It helped that my husband, Nick, sent us off with homemade breakfast burritos, too. 🙂
Our 6 miles roundtrip hike to a fire lookout overlooking the Cascades was incredible. Yes, we were as close as it looks to Mount Rainier in the photos! Such a clear, beautiful day. This was pretty fortunate for an October day since the weather is pretty 50/50 that time of year.
The cozy blanket and jackets was a totally necessary move because it was cold and WINDY up there! Pretty par for the course on a ridge top! We also packed a Stanley thermos of hot coffee that we all enjoyed at the top together to warm up.
And wow was this location perfect! We spent the day hiking for sunrise and exploring lakes and views all within a close distance to each other.
The adventure, the coziness, the intimacy, and the immersion in nature were trademarks of this day and it really shows through in these images. Enjoy!