Magin and Nick's Snoqualmie Pass Adventure Engagement Session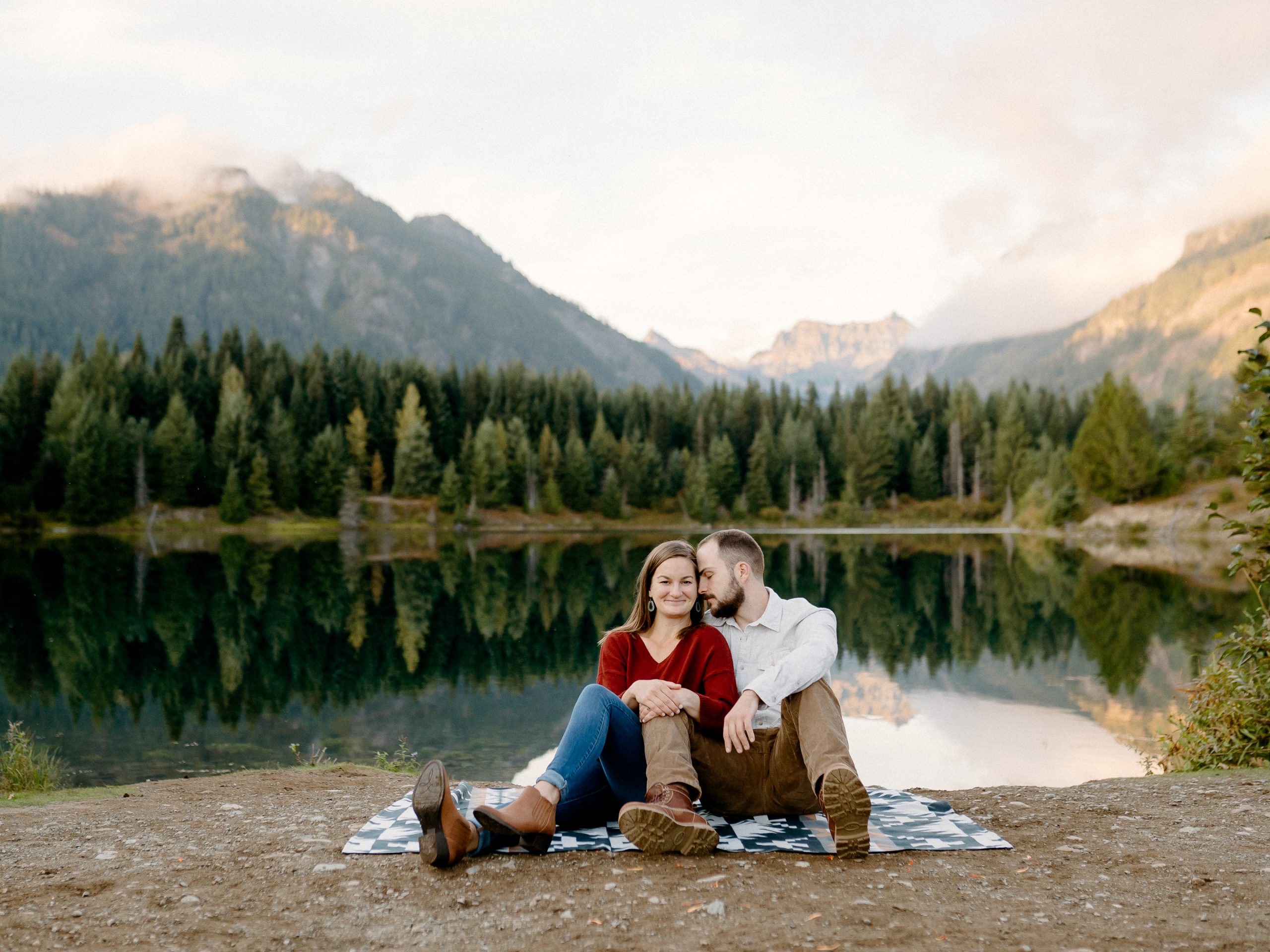 Magin and Nick's adventure engagement session at Snoqualmie Pass, Washington was what PNW dreams are made of. This spot at Gold Creek Pond is a popular destination for good reasons! It is easy to access, ADA friendly, has incredible views, and the lighting makes for absolutely gorgeous photos.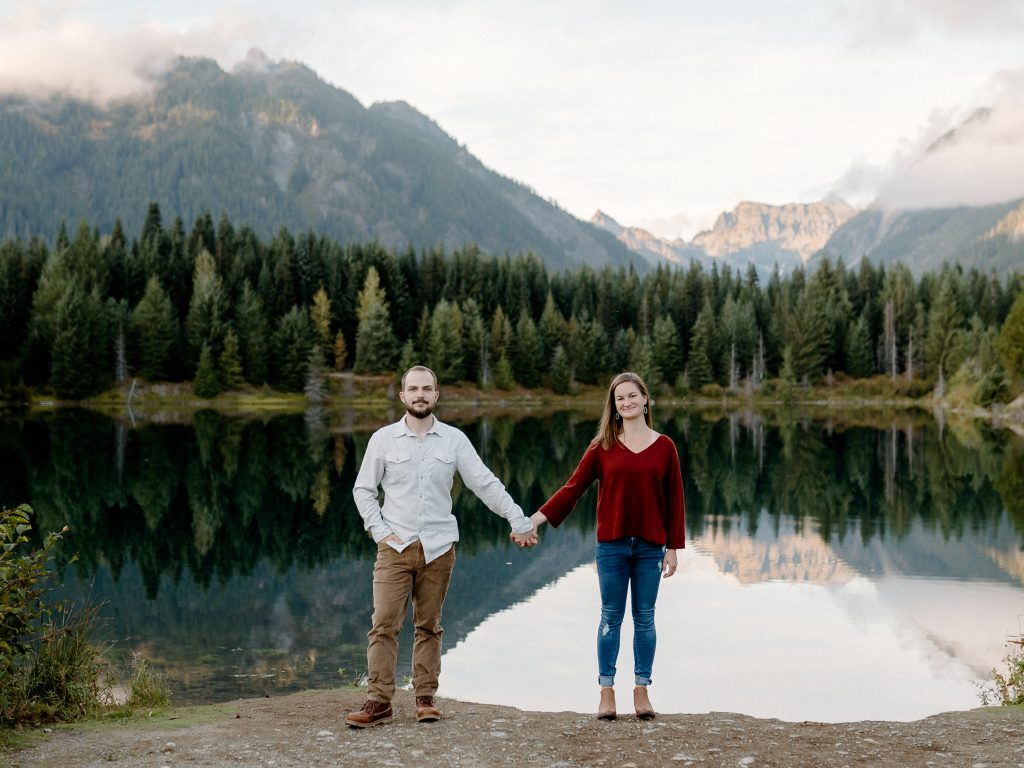 This also means it can be tough to avoid large crowds! Fortunately, we arrived around sunset and while everyone else took photos at the main viewpoint, we took a short walk around the lake for some more unique angles and settings. All about getting variety!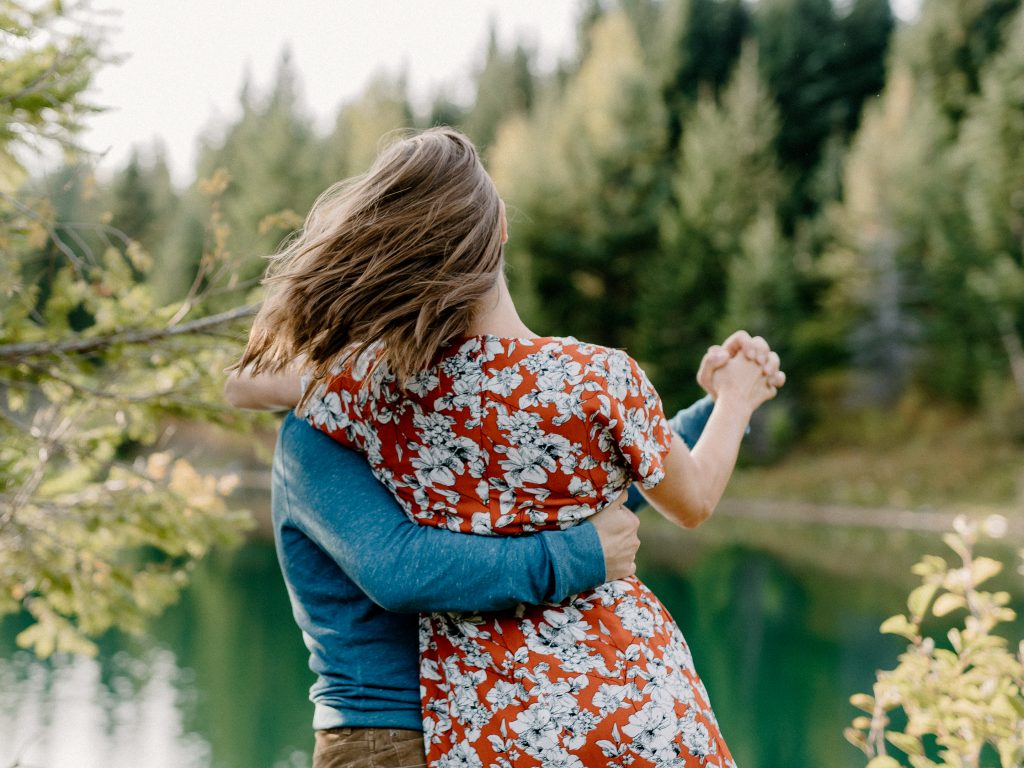 Once the sun was just behind the mountains, we headed back to the main viewpoint where most people had already left! And the diffuse light after the sun just dips below a horizon line? That is the good juicy beautiful lighting. Drool.
Needless to say, we nailed this shoot and they were absolute stars.
Scroll to see them ditch their shoes and spontaneously wade in the water! SO FUN!