Kim + Andy's TreeHouse Point Wedding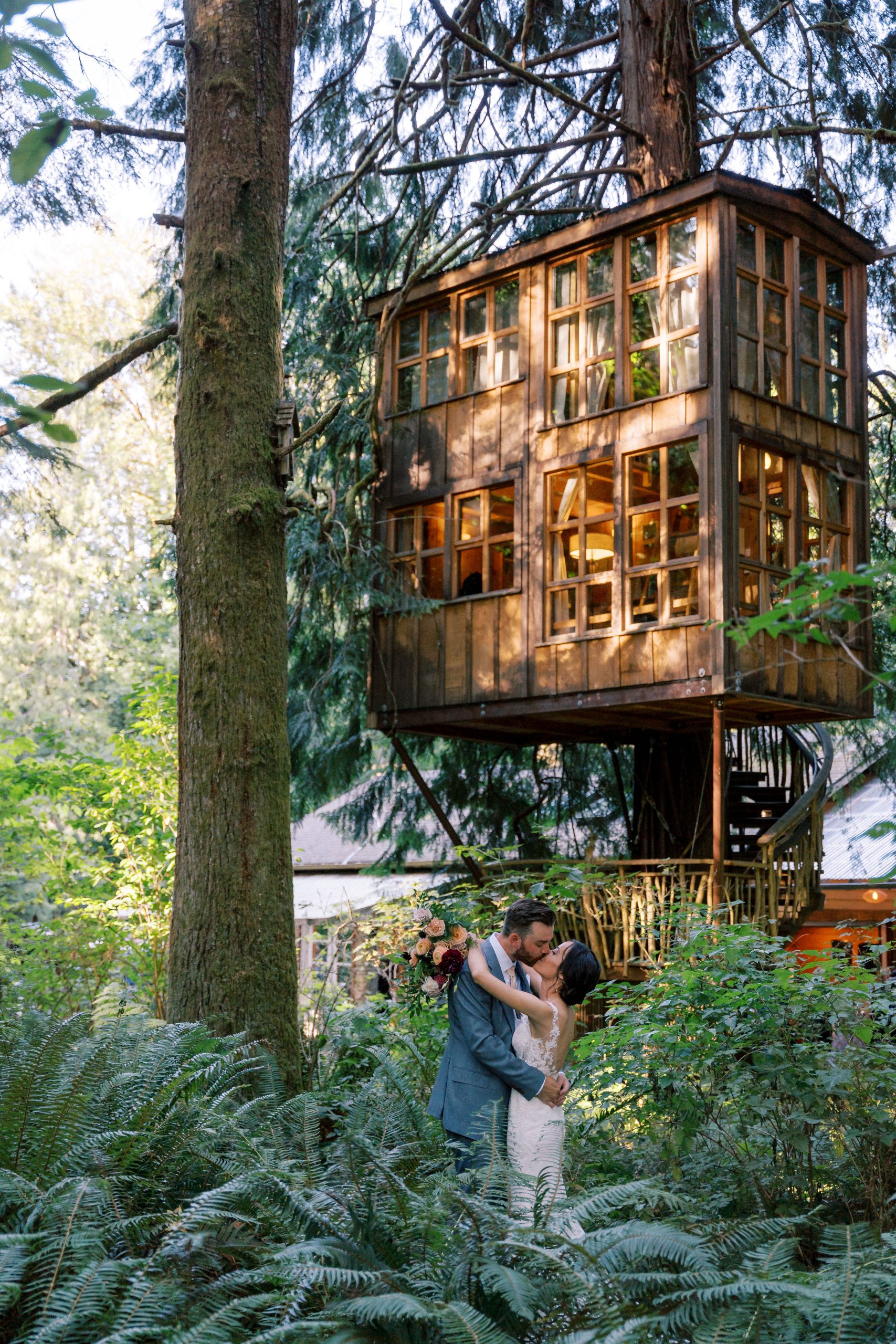 Getting married in a Pacific Northwest forest filled with treehouses? Yeah, the dream. Kim and Andy had an intimate and magical summer wedding in the trees. If you've loved the idea of an adventure elopement, but wanted the convenience of a venue with all of your guests present, then TreeHouse Point may be the perfect spot for you.
You wouldn't have guessed that they've been together over a decade already – they are still so so smitten with each other and it really showed throughout the day and in their photos. Enjoy their gallery – one of my favorites to date!