How to Choose Outfits for Your Couples Photography Session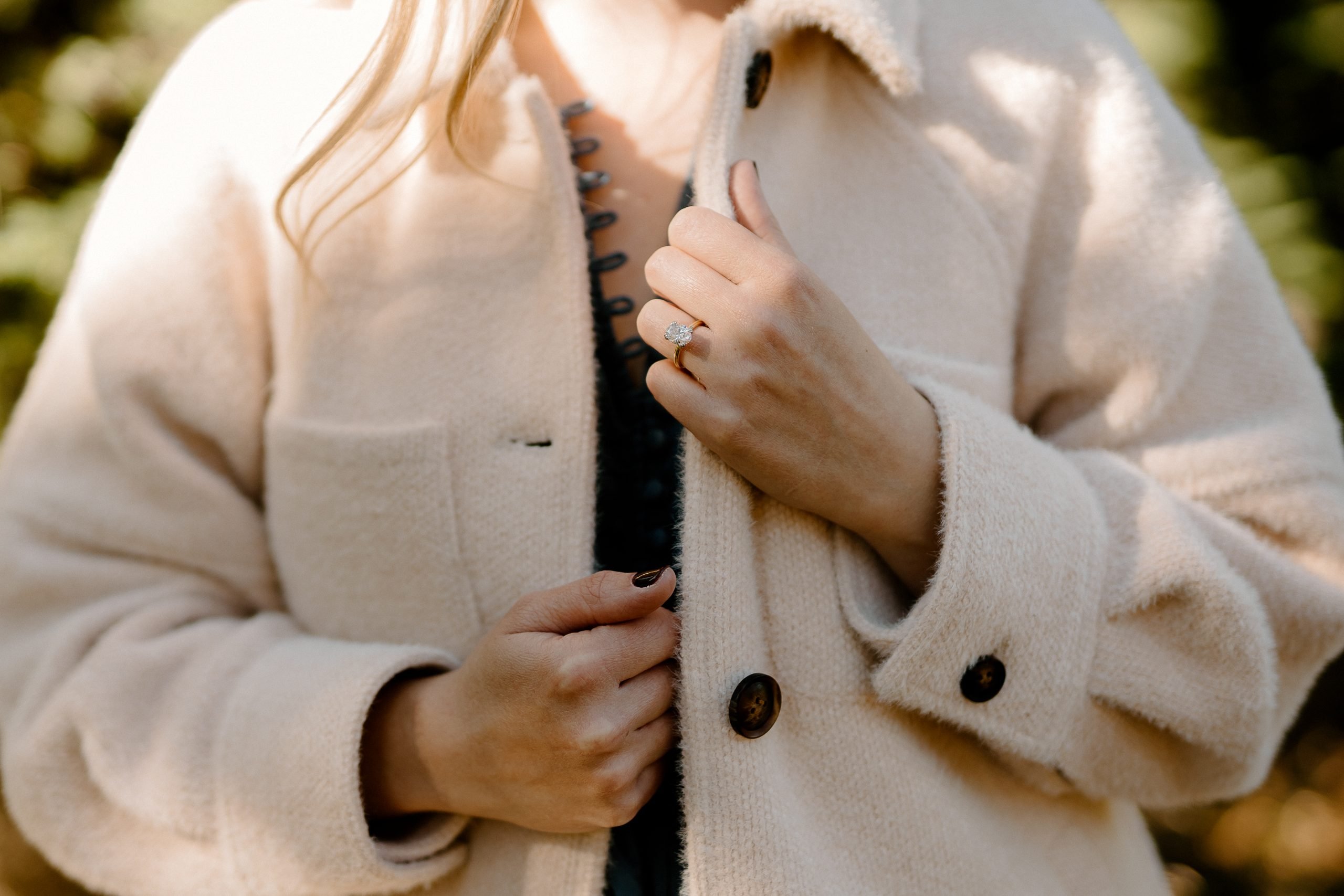 One of the first thoughts after you book your adventure session is likely to be "what the heck am I going to wear?!"
Trust me, I've been there! From experience both in front of and behind the camera, here are my favorite tips on how to choose an outfit. Use this blog post so you don't make my own mistake of coming to a shoot in a forest wearing a lot of green (this was 100% me in a couples shoot I was in! Ah! But no this doesn't mean you can't match your surroundings. Read on!)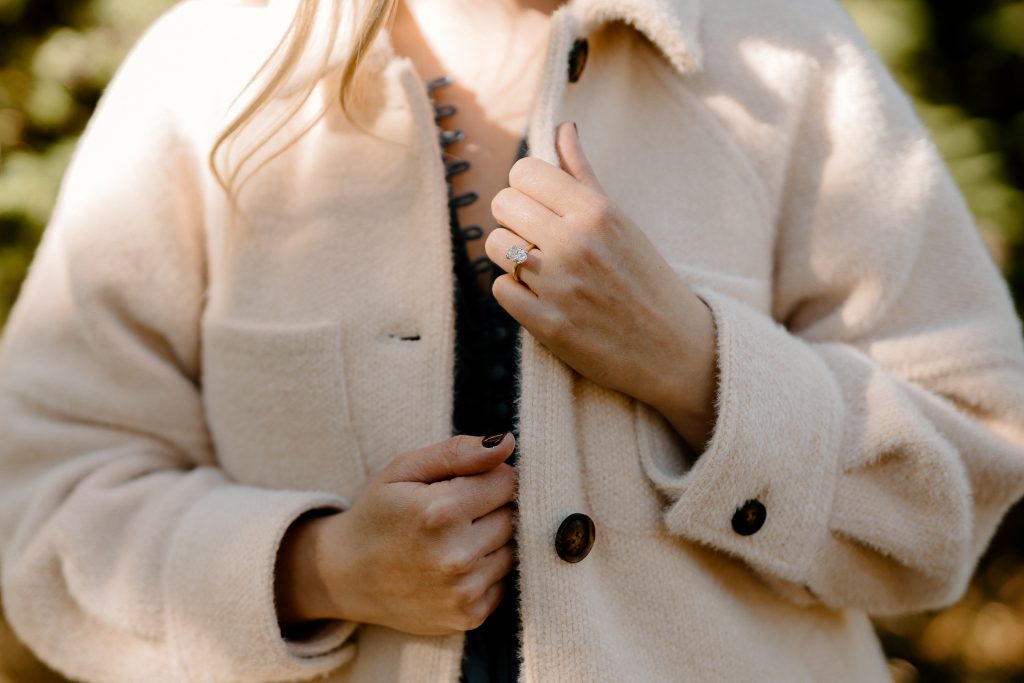 First, let's start off showing some great examples like in the above photos. On the left, Mel wore a cozy neutral jacket that feels nostalgic and modern all at once. Swoon. On the right, Amanda chose a stunning pop of pink above a blue Lake Diablo and Ian wore a neutral to balance them out. *chef's kiss*
So how the heck did they choose these?! Check out the sections below for what to consider when thinking of outfits!
Don't get lost in the background
Ok, here is an example of a really easy outfit mistake that I actually made. Nick and I modeled for a shoot and we're both pretty safe with our outfits typically. Green is my favorite color! And we're going to be in nature! So green, yay! Made total sense in my head, but see how I totally get lost in the background? Ugh. Bummer. Still a beautiful photo, but oh the potential it had!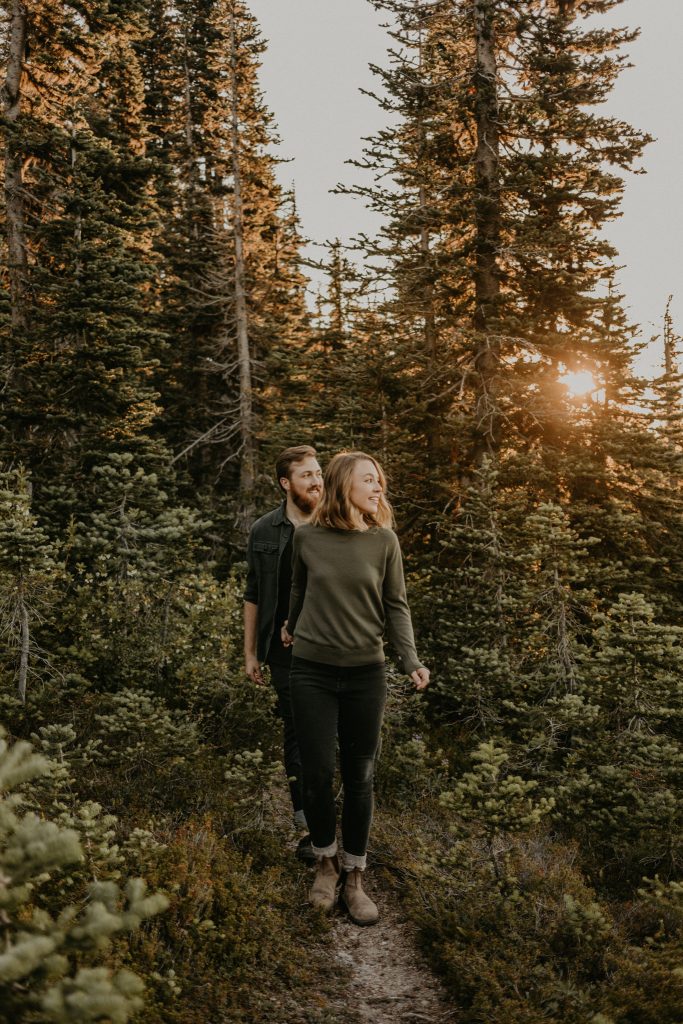 This doesn't mean you can't wear your favorite colors or neutrals. In fact, neutrals and earth tones are some of my FAVORITE color palettes for couples. They're timeless! It just takes some coordination.
Try coordinating neutrals or a POP of color
So when picking colors, keep these things in mind:
Your photographs are a palette of colors ultimately in what will be a work of art. Your outfit should coordinate, but should not get totally lost.
Consider a pop! of color. Color that stands out from your background really draws the eye to that subject!
Wear a color that feels like YOU. For example, I love a purple, but I never wear purple so I probably wouldn't try it on for a shoot just because I wouldn't feel as much as myself. I would totally wear green again! But maybe in front of tan grasses or blue water next time. 😉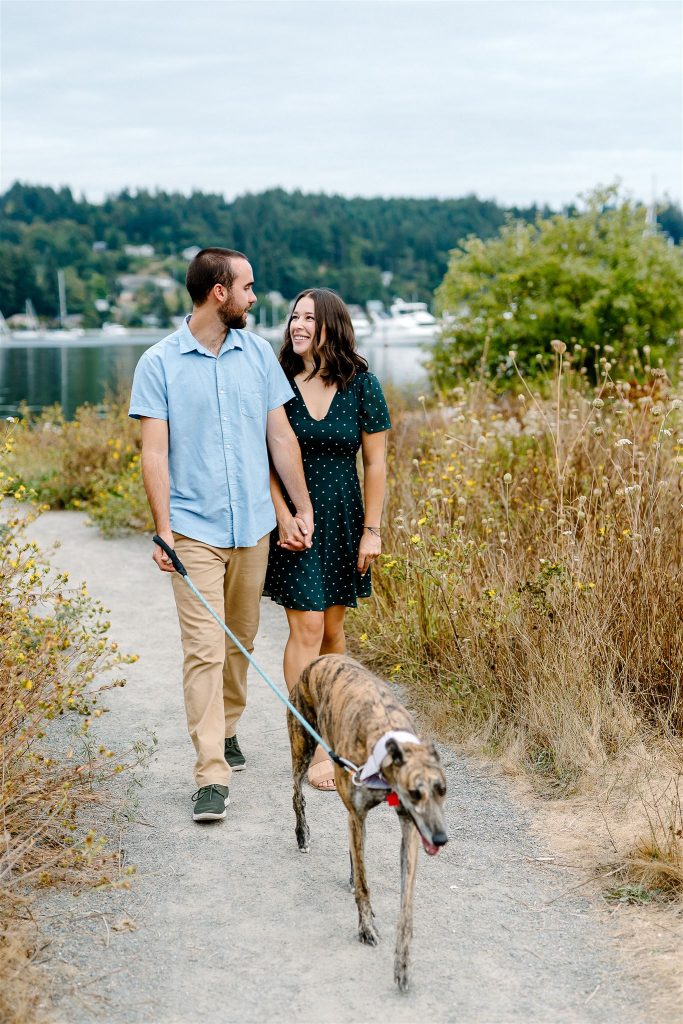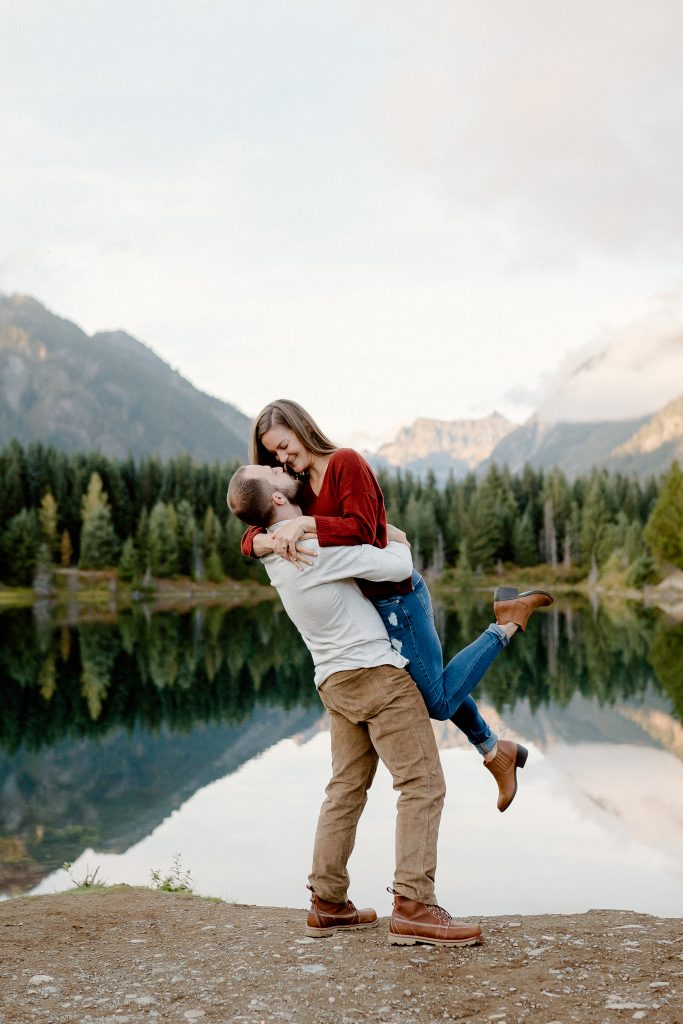 Ok, onto the next item to consider in your outfits!
Bring layers and textures to bring DEPTH to your photos!
Layers! They serve three great purposes:
They prepare you for the wild PNW weather.
They bring so much depth, life, and interest to your photos!
Easy outfit change (don't have time for a full change or just want more variety in your gallery? Take some pics in your layer and some without!)
Examples of layers to consider include:
Denim jacket
Shirt jacket
Cardigan
Rain or puffy jacket (for those truly adventurous days)
Jewelry (adding some favorite pieces can polish an outfit without detracting from it)
Hats! Just rock it. I promise you can. (Plus, they give you an option of something to do with your hands!)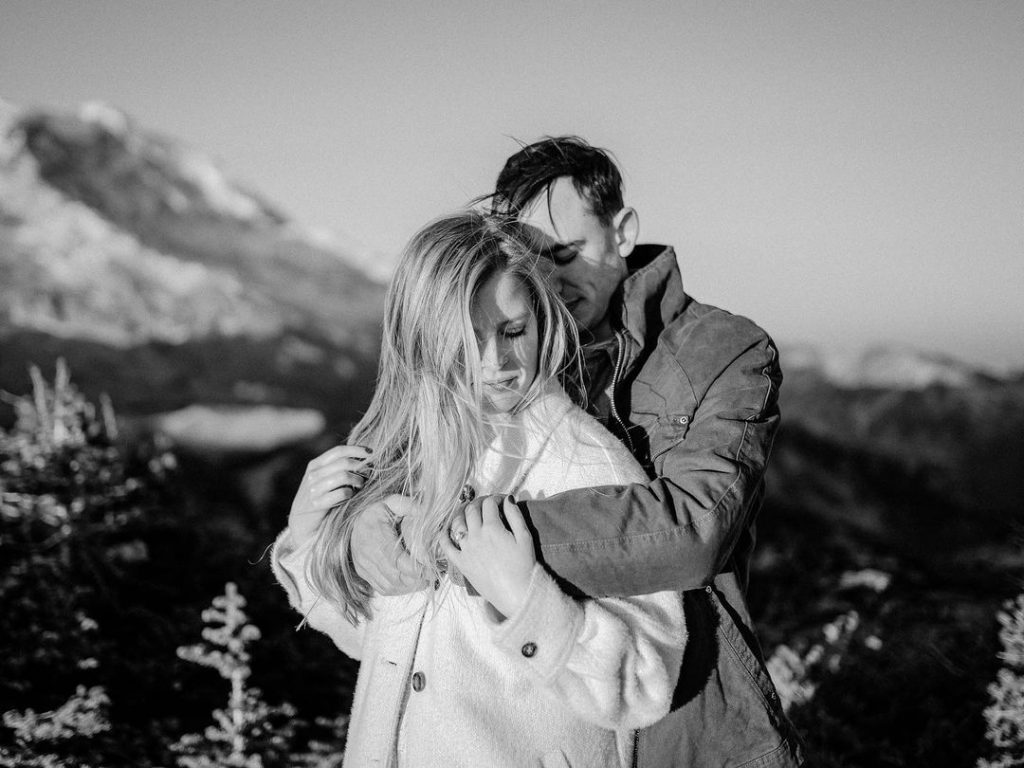 Black and white photos on an outfits tip blog post?! YES! This shows you exactly why layers are such great options. Notice how you can still feel the coziness and depth in these images. It is all about layers and TEXTURE. I mean it really isn't that different than interior design, amiright?
Casual or fancy? …why not both?
Another common question is what level of dress to wear to your shoot. This is pretty dependent on what you want from YOUR photos. However, I typically think a great rule of thumb is to bring one nice, casual outfit and one dressier outfit.
For your casual outfit, ask yourself "what is that one look that feels the most like me and put together?"
Aim for that! For me, in my branding photos, it was definitely the denim jacket, hat, black jeans, and my Blundstones that I've worn nearly everyday for 5+ years: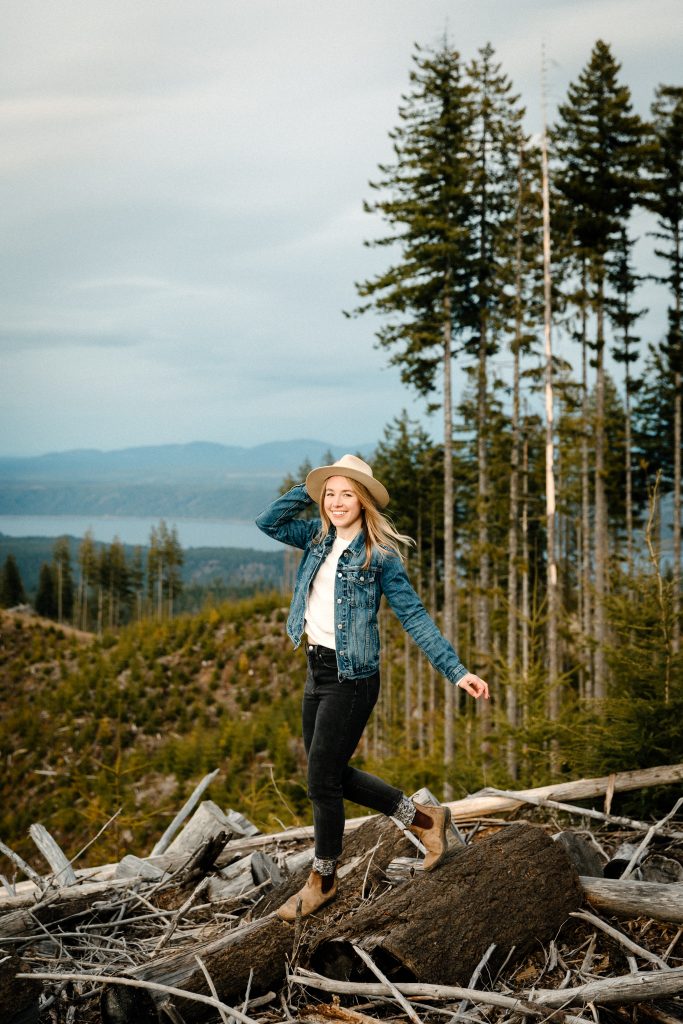 For a dressier outfit, it might be helpful to think of what you might wear to a wedding for level of dressiness. But something to consider is that a flowy skirt or dress or killer suit jacket will bring so much MOTION (which basically = emotion in an image) and ART to your photos. Here's what I am talking about: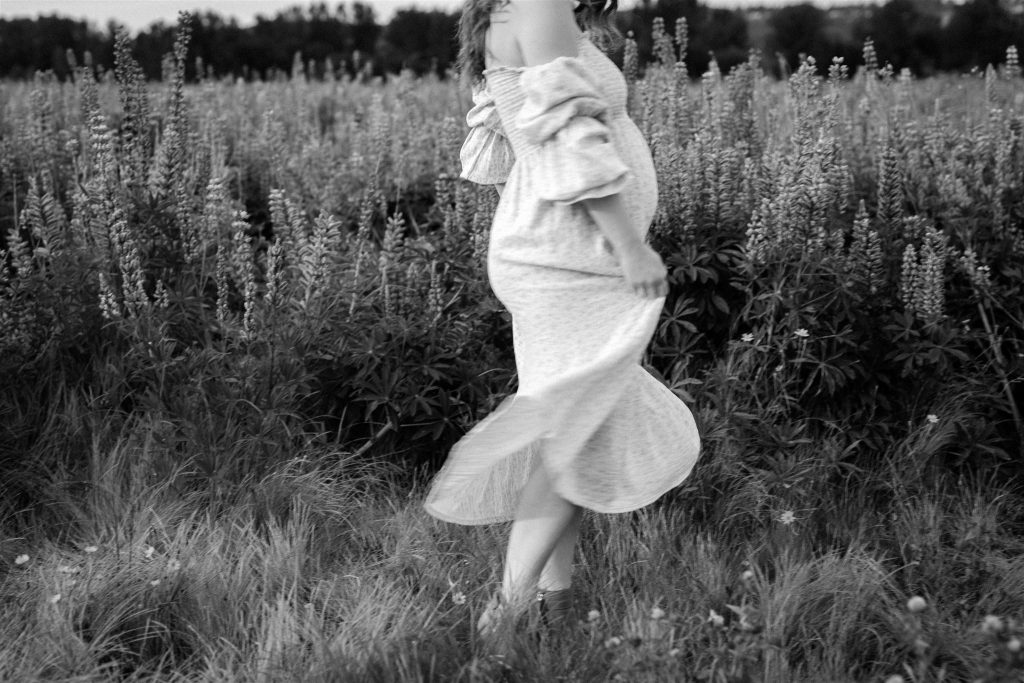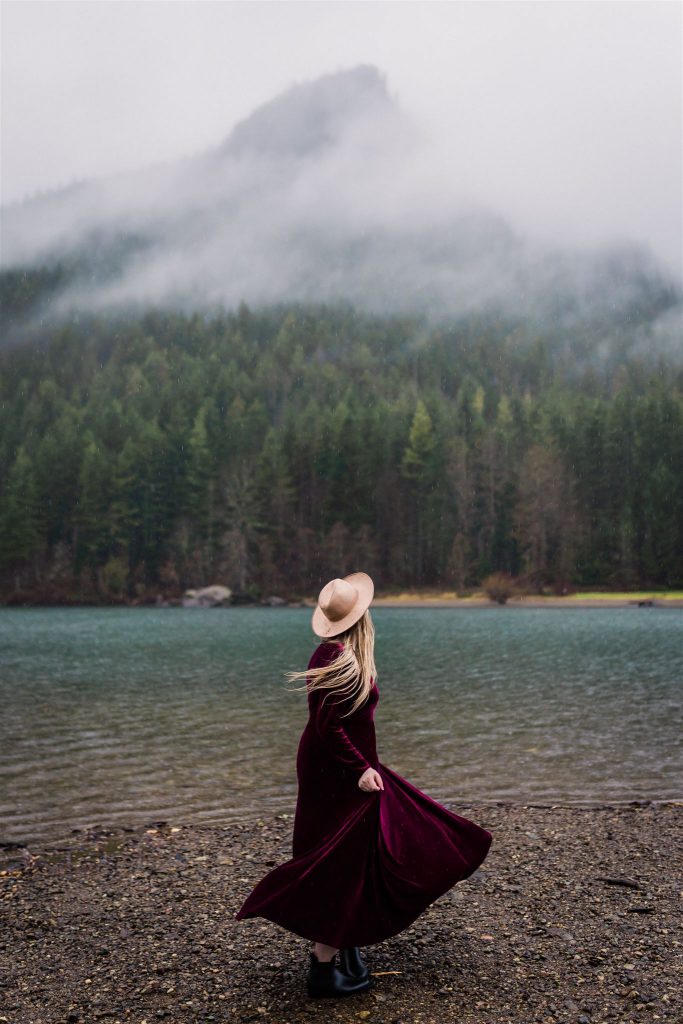 5 Takeaway Tips for Choosing Couples Session Outfits:
You have all the guidance to start you off on your outfit journey and you're that much closer to stunning photos that feel like you.
For quick reference, here are the 5 tips to consider in picking your outfits:
Wear something you'll be comfortable in! You don't want to be tugging and pulling on your clothes or feeling insecure in your outfit.
With that said, if you do want to try out a new outfit you're excited about or a new hat or cool statement jacket – a photoshoot is a great time to try it out and gain some confidence in it (re: all photos of me in my hats lol).
Try a color that pops against the background! Like a red dress in a forest. In the city? Go color or even be intentionally muted for a more chic or boho feel.
Avoid loud patterns and logos unless it is something you really want to show off.
Avoid tennis shoes or super dirty scuffed up shoes. You want them to be comfortable for walking around in and also go with your outfit. Leather boots go a long ways, fellas!
And for more inspiration, check out my Pinterest board!
Get creative and enjoy picking your outfits! If you ever have any questions once you book, I'm just a text away.
xo Susie