Drew and Lisa's Stormy Adventure Session at Artist Point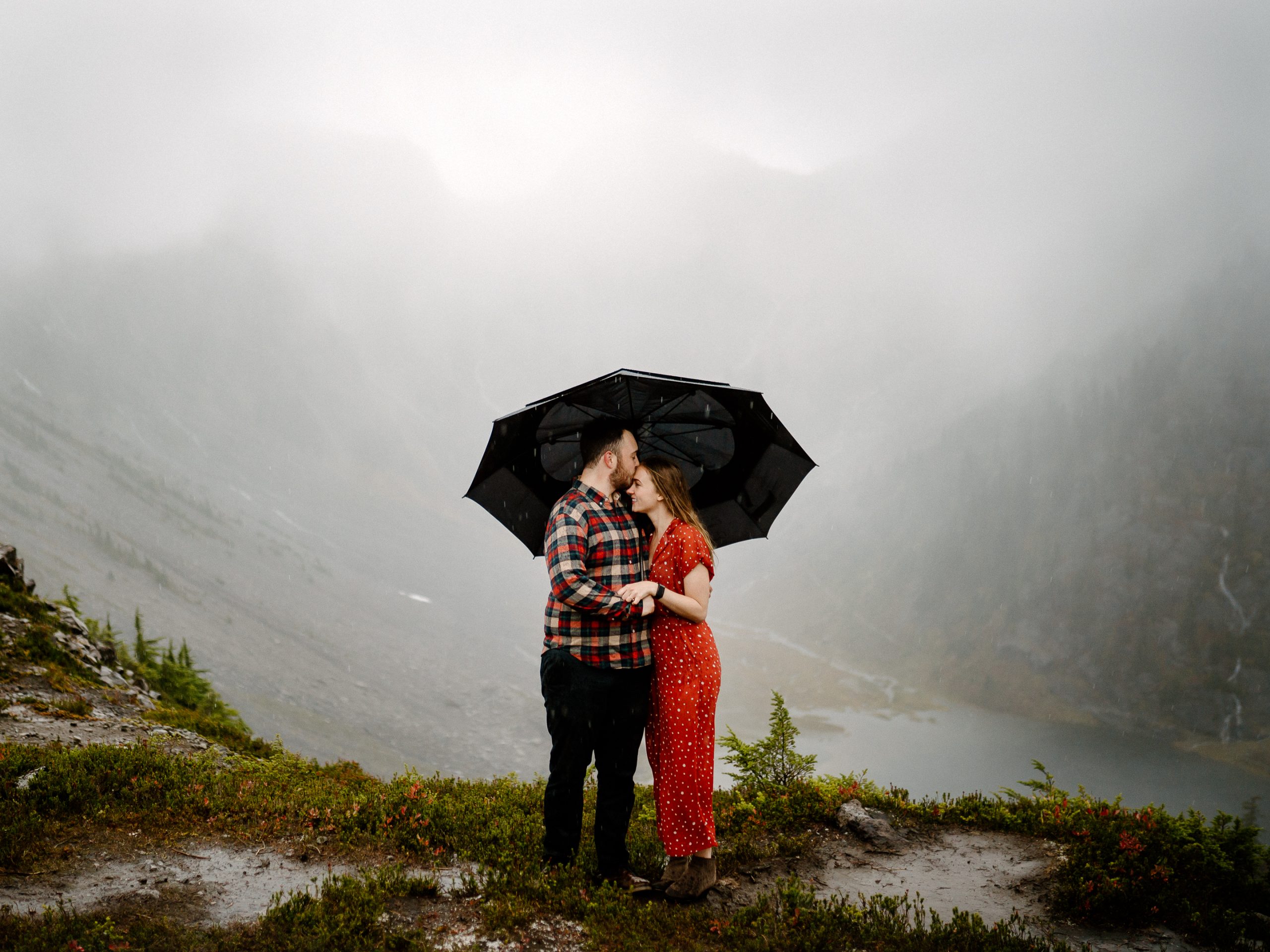 Drew and Lisa are dear friends of ours and Nacho is part of the family. As we prepared for this adventure session, we knew we would be dealing with weather in the PNW fall. Artist Point is a stunning alpine meadow and forest near Mount Baker and I've seen it in every season now! Fall is a great time to visit here because the weather is wild and drives all the crowds away. So if you're up for the adventure like Drew and Lisa, you won't be disappointed!
But like, it is Type 2 fun, ya know? Because don't get me wrong, we were all super cold and wet this whole time! In between locations, I just told Drew and Lisa to stay in there car with the heater on to stay as warm as possible while I scouted spots. Even still, we all immediately soaked ourselves in the AirBnB hot tub after this session! It was such a fun way to spend a day – an easy drive up from the cabin to the mountain, and quick bursts of braving the wind and rain for some true adventure.
Artist Point is also a great area to visit for accessibility! You can drive to most of these locations and many paths are paved in the area. I love Artist Point in each season (winter snowshoe anyone?) so I am always excited about booking adventure sessions here!