Clara + Alex's Nordic Museum Wedding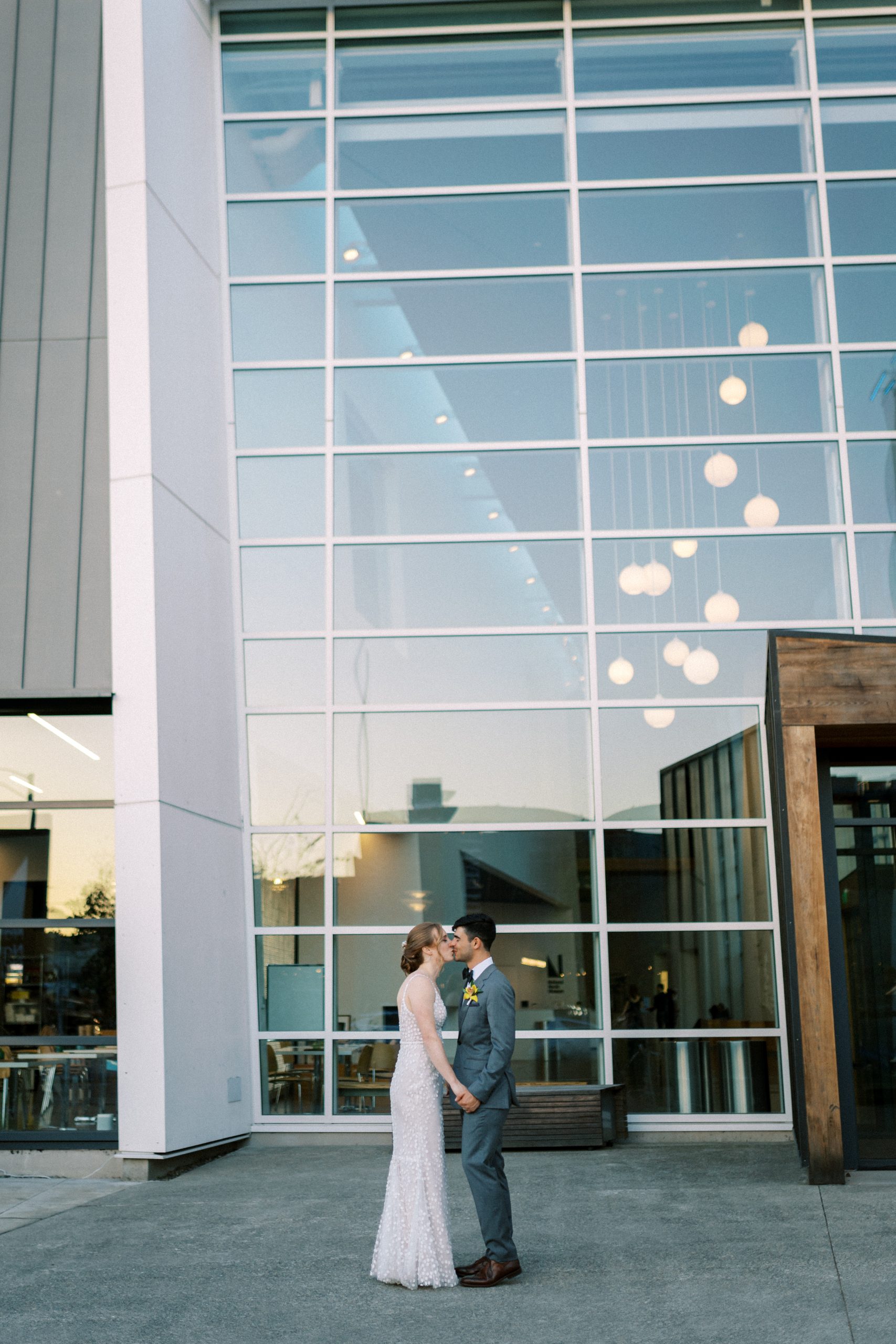 The Nordic Museum in Seattle is such a chic yet natural and unassuming venue – perfect for weddings. Clara and Alex planned a perfect day. The best combination – very laid back and also very detail-oriented. They even booked the museum so guests could explore the exhibits during cocktail hour and have the whole place to themselves for the ceremony!
The ceremony and dinner took place in the most stunning wooden hall with twinkling lights all around. Then golden hour in the front of the museum gave us the most beautiful light – definitely some of my favorite photos EVER. Scroll to the very bottom to see!
One of my favorite things about weddings is getting to hear the toasts, because I get even more insight into who these newlyweds are. I was pretty smitten with how down to earth and intentional these two are with their community. You can really see their genuine love for each other and their people in these photos.