Amanda and Ian's Lake Diablo Adventure Session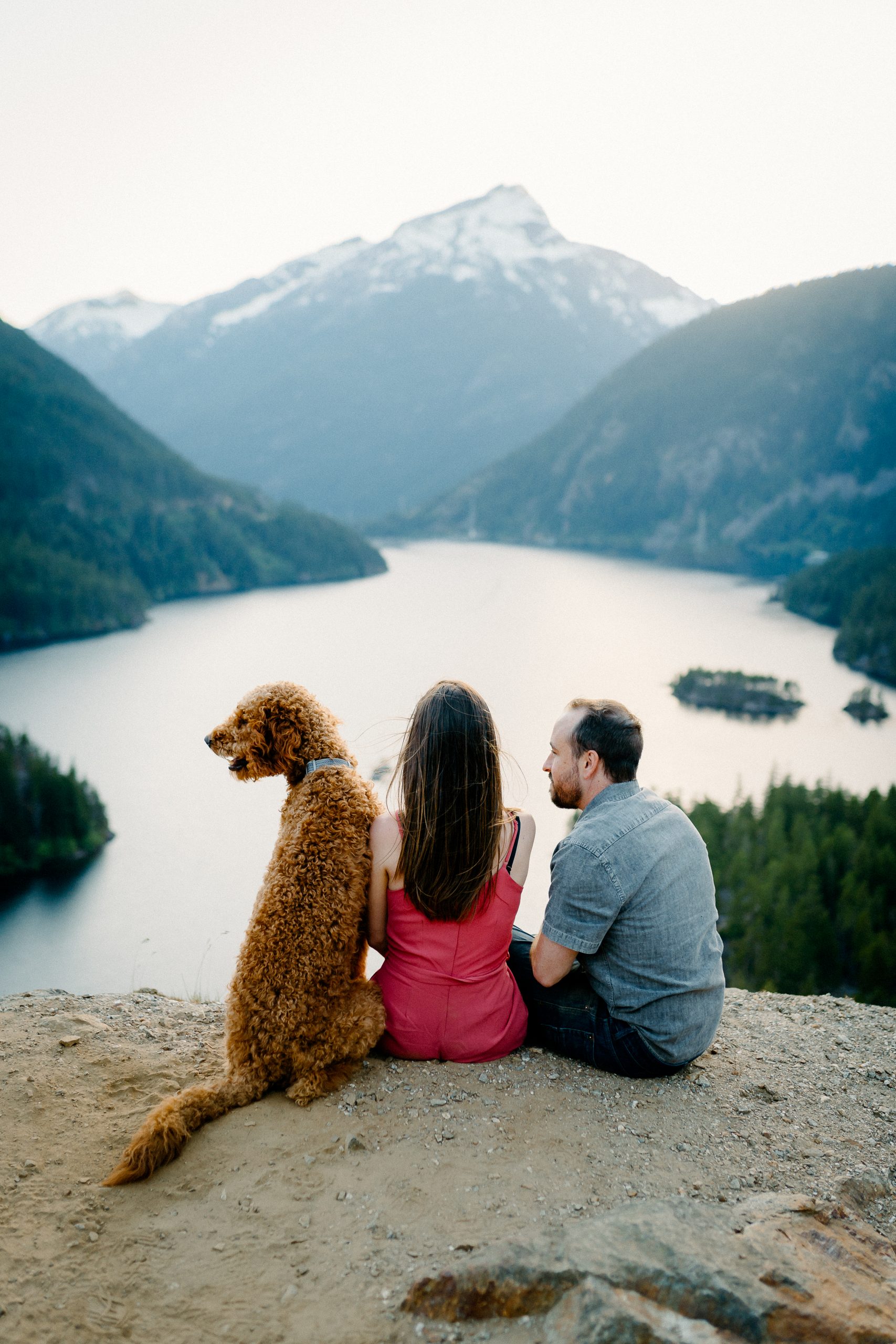 Amanda and Ian. Wow what a couple. We ended up sharing SO many similarities and became fast friends. I knew I was in for a genuine time when Amanda showed up with mascara running down her cheeks from tears. They had learned some hard news on their way to the trailhead and decided to show up exactly as they were. I was so inspired by how these two embraced the beautiful and brutal parts of this day.
We could acknowledge the heaviness and also appreciate the joy and beauty in celebrating their love and their family – their pup, Theo.
This adventure session at Lake Diablo in the North Cascades was set in early summer when the weather is perfect and the distant mountains still had a veneer of snow left. We started on a hike in the lush forest near Lake Diablo before. heading to the easily accessible Lake Diablo vista point, which is a must see in Washington!