Alyssa & Jason's Snoqualmie Pass Adventure Engagement Session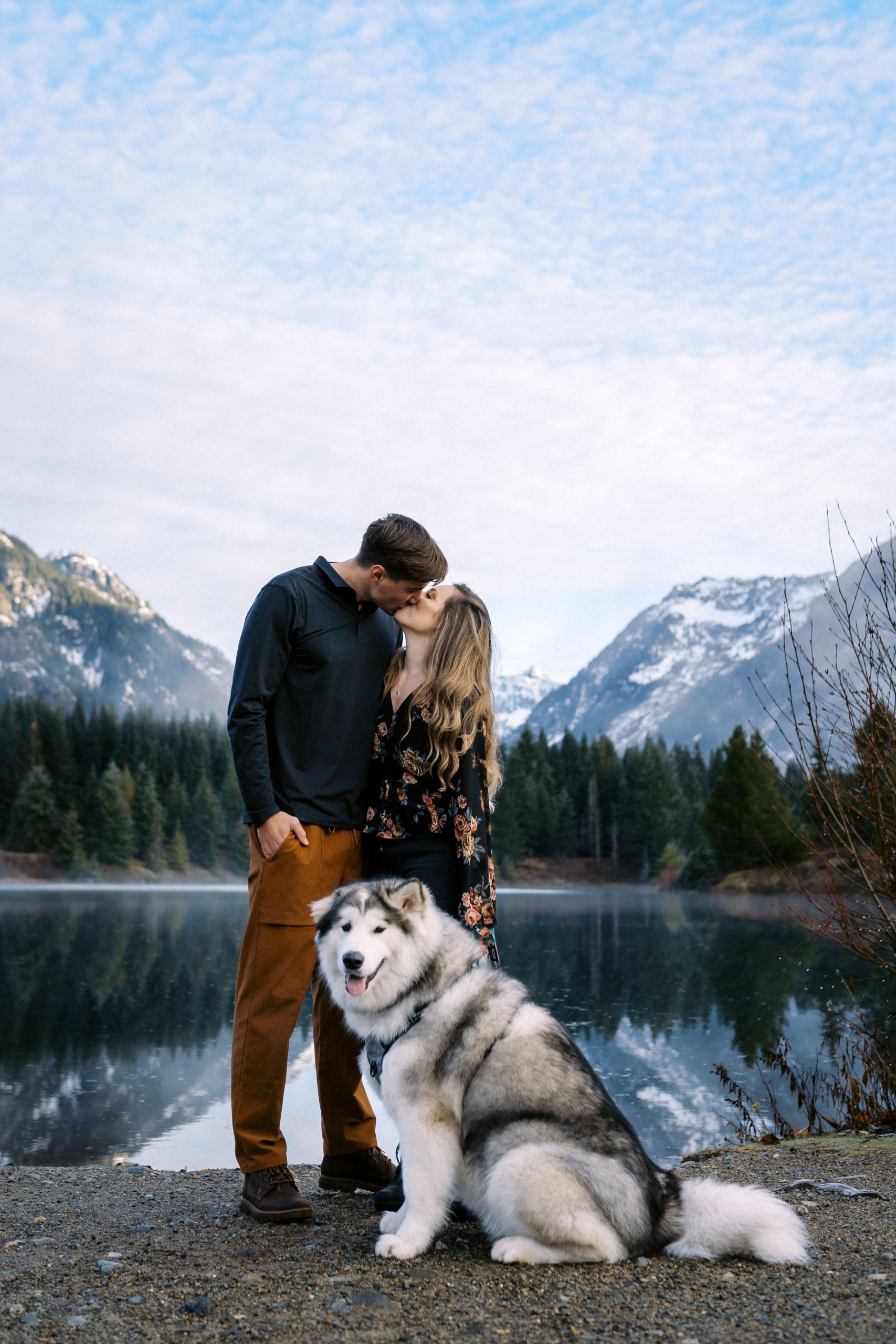 Alyssa and Jason – I mean everything about them is swoon worthy and these photos capture a glimpse of it. This is proof that I can take beautiful photos, but I can't fake the love. Their love off camera was just as bright, caring, and steamyyy as it is on camera. I was so impressed by how these two showed up as their full selves – and at sunrise no less!
Needless to say, the sunrise was SO worth it. I love seeing the sky, mountains, and light change as the sun peaked over the mountains. Plus, less crowds! 😉 We were completely alone!
After Gold Creek Pond we headed to Franklin Falls, where we saw a few more people, but were able to chat and get to know each other a bit on our short hike. Alyssa is a hard-working woman, taking care of their pooch, Winnie (YOU MUST SCROLL TO SEE HER MAJESTY), working at Lululemon, and studying for her MBA! Jason is in the military working in artillery and the three of them moved from Michigan not too long ago.
The fact that these two lead such busy lives AND our planning a wedding and still have such deep admiration and love for each other? I'm calling it now folks These two are in it forever.
Enjoy their adventure engagement session at Gold Creek Pond and Franklin Falls. A winning combo if you ask me. Be sure to scroll to the end to see the surprise red cabin we found!